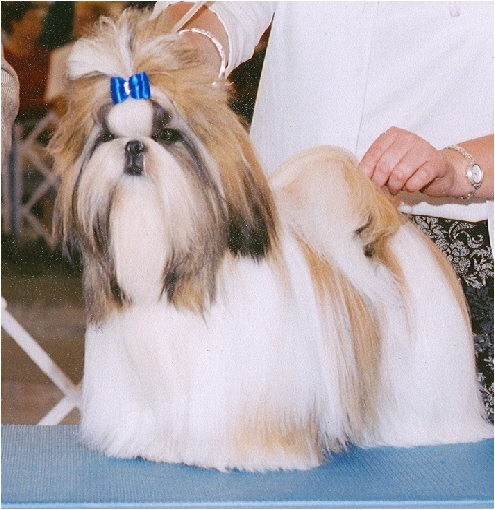 Joker finished quickly with his owner Stacy Sellers on the lead. Stacy put a five pt major on him as well all of his other points expect his second major. Sarah showed him one weekend for her while Stacy and Paul were at the Lab National.  He can often be seen sitting on Paul's lap outside the Lab ring.

These dogs are stars in the ring and/or the whelping box who now  lead the lap dog life.

                  Some live here at SarJan's,  others now belong to family and friends.

Poppi is a loving sweet girl who couldn't leave her head hair alone. 

She is full sister to Ch Joker from a repeat breeding.  Ch Noah is litter brother.  She has 1 point.

Click on name to see more photos or pedigree

CH SarJan's Pretty In Pink

CH Luci had a wonderful start in her show career winning Best Puppy at one of her first shows shown by her owner Amanda Babou.  She is the litter sister to CH Noah and Poppi.