These dogs are stars in the ring and/or the whelping box who now  lead the lap dog life.

                  Some live here at SarJan's,  others now belong to family and friends.

Click on name to see more photos or pedigree

CH SarJan's Not Just Any Girl

Ivy is the second Ch for her parents Gwen and Rob Thomas.  She finshed the second day at the Sioux Falls shows, one day after her sister Hermione.  Ivy is owned and loved by Marsha Allen of Gremallens Shih Tzu.  Finished 2003.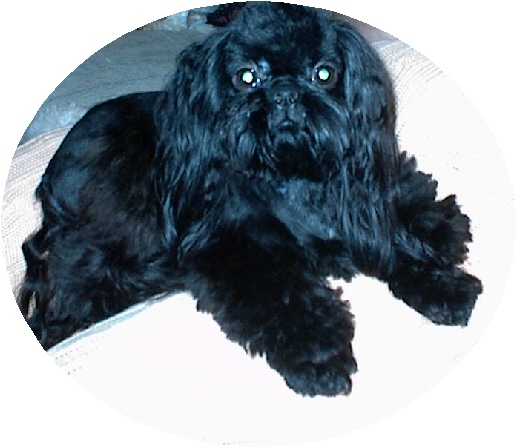 Ravin' is our solid black Ch Dylan daughter.  While waiting her turn in the show ring she decided to trim her own hair thus ending her show career.  She has a black and white CH. daughter (Lark) by CH Rob Thomas.  Ravin' has retired to a pet home.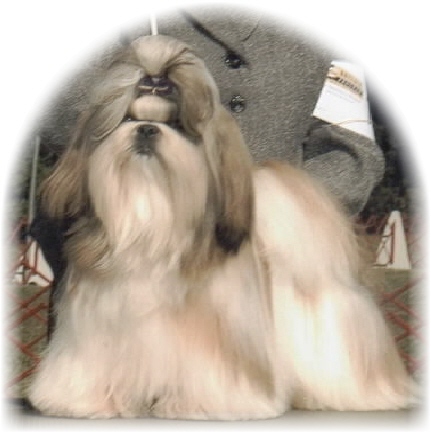 CH SarJan's Enough To KeepYou

RJ finished his CH quickly under the expert care and handling of Jackie Bozeman for his new owner Jo-Anne Bandes.  He has retired to a life of leisure and parenthood. Finished 2005.

Hunter is RJ's full brother.  He was a challenge for Sarah to show so we took a little help from Greg Larson.  Sarah put his first four points on him from the Puppy class.  Greg finished him undefeated by going Best of Winners at five shows in a row in just two weekends out.  He is co-owned by Melanie and Vicki McGee of Cee-Bar Shih Tzu. Finished 2005.

Romeo is the only male we used for breeding at SarJan's that was not finished.  He was in full show coat but never had the right attitude for the show ring.  He is the sire of one CH son.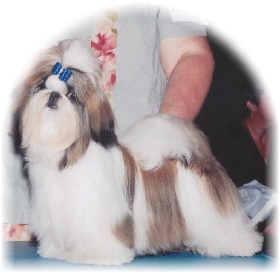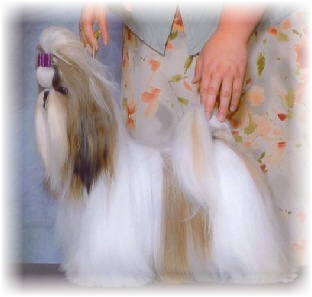 SarJan's U Were Meant For Me

  Garnet decided to do a little self grooming.  She needed a major to finish but never was kind enough to her hair to complete her CH.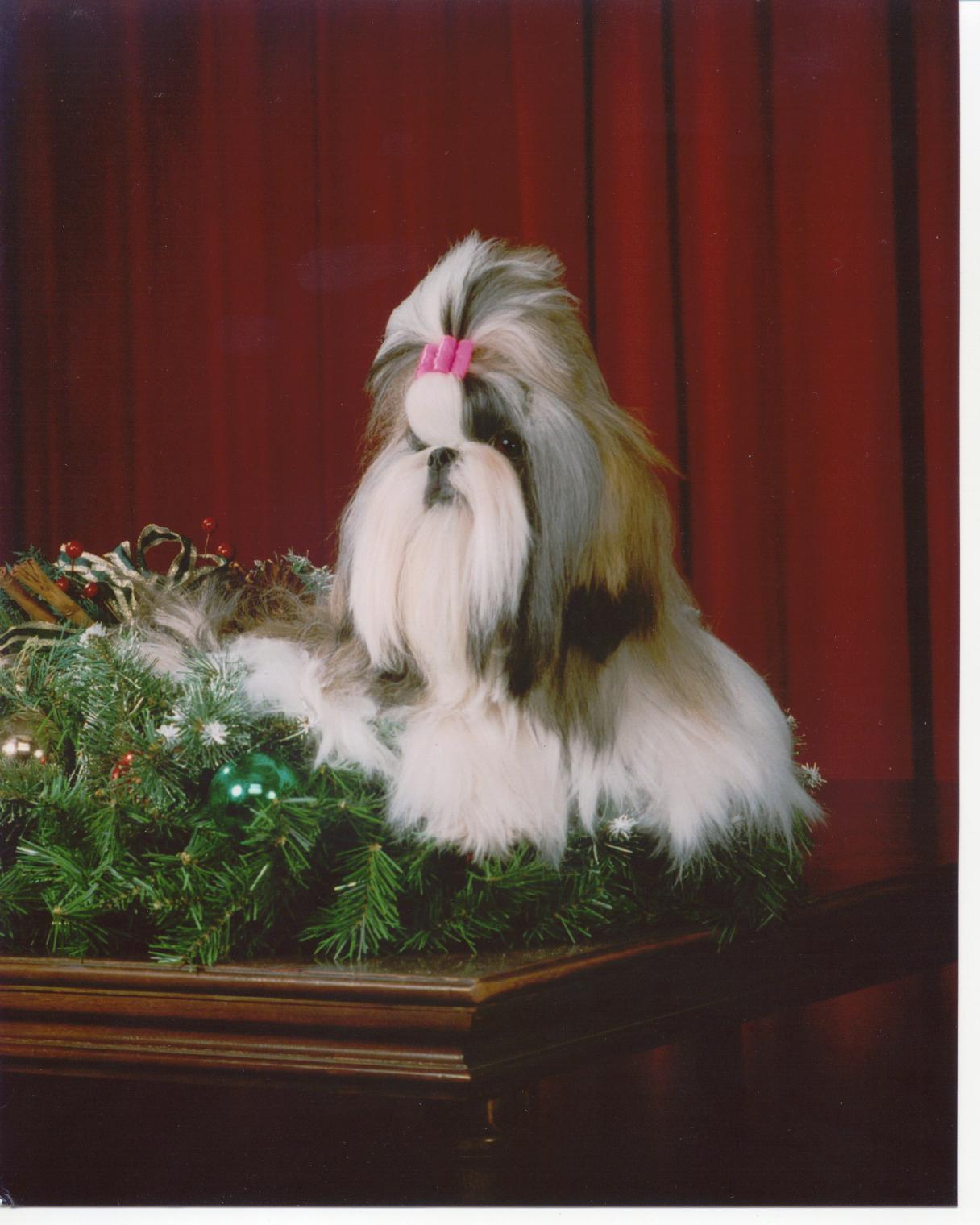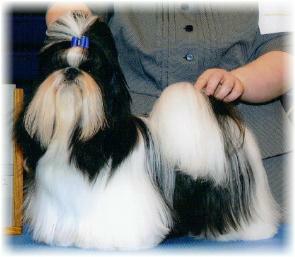 CH SarJan's Now Comes The Night