Breeders/Owners/Handlers of 73 AKC Champions & 38 times event qualifiers                         for the AKC/Eukanuba National Championships

Email us at sarjans@aol.com               or call  319-234-4537

This website created Sunday November 14, 2004

This page was last updated: August 23, 2013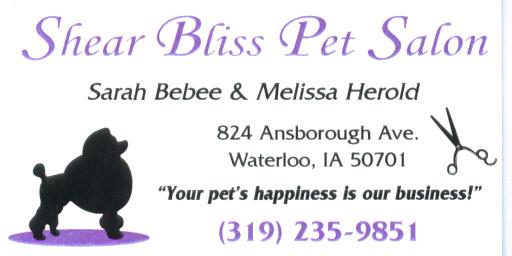 Visit our Grooming Salon's web site.  Click card at left.


Producing Top Quality Companion dogs since 1976

Breeders/owners of the first 2 liver and white littermates to finish their AKC Championships, the only liver and white AKC Grand Champion, the first 6 AKC Grand Champion Shih Tzu in Iowa and the top 7AKC Shih Tzu in the state of Iowa. 

       As always, we are AKC inspected and approved,  Vet recommended, and                 Licensed and inspected by the Iowa Dept. of Agriculture and Land Stewardship

                                                         as per IA law